Categoria: Client Alerts
Tribunais suspendem prazos
Courts suspend deadlines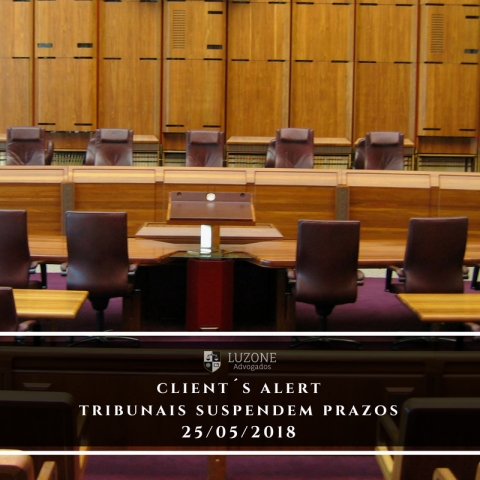 O tribunal de justiça do Rio de janeiro (TJRJ) eo Tribunal Regional do Trabalho da 1° região (TRT), assim como outros do país, suspenderam seus prazos processuais, tanto dos físicos como dos eletrônicos, nos dias 24 e 25 de maio.
Tal mudança fora ocasionada pelos transtornos causados nos transportes públicos e particulares devido à escassez de combustíveis provocada pela greve geral dos caminheiros, de proporção nacional, amplamente divulgada pela mídia.
Tais transtornos estão dificultando o deslocamento de advogados e jurisdicionados aos Fóruns deste Estado.
The Court of justitice of Rio de Janeiro (TJRJ) and the Regional Labor Court of the 1st Region (TRT), as well as others in the country, suspended their procedural deadlines, both physica and eletronic, on May 24 and 25.
This change was caused by the disruption caused by public and private transport due to the fuel shortage caused by the nationally-based general strike of truck drivers, widely publicized by the media.
Such disorders are making it difficult for lawyers and jurisdictions to travel to the Forums of this State.
More News: