Categoria: Luzone Legal
Leandro Luzone participa da Feira Rio Oil & Gas 2018
Leandro Luzone attends Rio Oil & Gas Fair 2018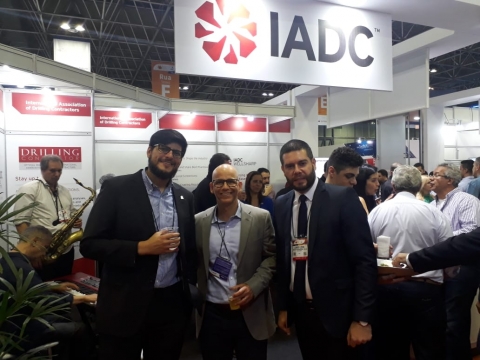 Em recente participação na feira Rio Oil & Gas 2018, Dr. Leandro Luzone recepcionou amigos e colegas da indústria de óleo e gás, no coquetel oferecido pelo IADC Brazil Chapter, associação internacional com sede em Houston, na qual o Dr. Luzone é Secretário Executivo no Brasil.
A expectativa com a retomada da indústria marcou o evento e as conversas entre os convidados, todos com a esperança de ver novamente dias melhores para o setor.
In a recent participation in the Rio Oil & Gas 2018 fair, Dr. Leandro Luzone welcomed friends and colleagues from the oil and gas industry at the cocktail offered by the IADC Brazil Chapter, an international association based in Houston, where Dr. Luzone is Executive Secretary in Brazil.
The expectation with the resumption of the industry marked the event and the conversations among the guests, all hoping to see better days for the sector again.
More News: