Categoria: Luzone Legal
Equipe da Luzone Legal Advogados realiza o Natal Solidário com entrega de donativos para a As-sociação Pestalozzi
Luzone Legal Advogados team performs Christmas Solidarity with donations to the Pestalozzi As-sociation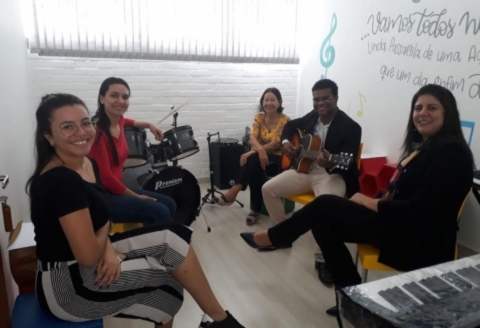 Equipe da Luzone Legal Advogados realiza o Natal Solidário com entrega de donativos para a As-sociação Pestalozzi
A equipe da Luzone Legal Advogados visitou a Associação Pestalozzi de Macaé para realizar a en-trega da doação dos produtos e insumos de maior necessidade da instituição, incluindo produtos de higiene pessoal.
Atendendo ao pedido da instituição, os colaboradores do escritório, Ana Ribeiro, David Dias e Mô-nica Carvalho, distribuíram os donativos para os residentes assistidos pela Pestalozzi.
A Associação Pestalozzi contribui com estudo, assistência, tratamentos e educação para crianças, adolescentes e adultos da região que necessitam de assistência médica, psicopedagógica, odontológi-ca e de reabilitação.
Luzone Legal Advogados team performs Christmas Solidarity with donations to the Pestalozzi As-sociation
The Luzone Legal Advogados team visited the Pestalozzi Association of Macaé to deliver the dona-tion of the most needed products and supplies, including personal hygiene products.
At the request of the institution, the employees of the office, Ana Ribeiro, David Dias and Mônica Carvalho, distributed the donations to residents assisted by Pestalozzi.
The Pestalozzi Association contributes to the study, assistance, treatment and education for children, adolescents and adults in the region who need medical, psychopedagogical, dental and rehabilitation assistance.
More News: