Categoria: Luzone Legal
PORTAL ANÁLISE EDITORIAL CONVIDA DR. LEANDRO LUZONE PARA FALAR SOBRE SEGURANÇA JURÍDICA DE PEQUENAS EMPRESAS E STARTUP
Portal Analysis invites Dr. Leandro Luzone to talk about legal safety for small businesses and Startup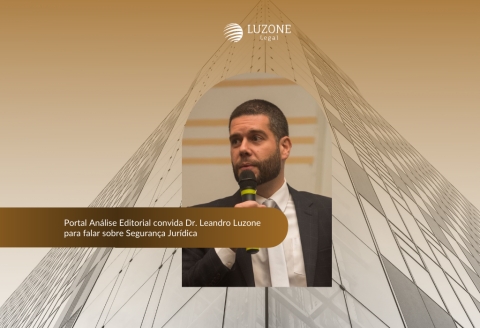 Nosso sócio fundador, Dr. Leandro Luzone, foi convidado pelo Portal Análise Editorial para falar sobre a segurança jurídica de pequenas empresas e startups.
Seu artigo de opinião foi compartilhado no perfil do LinkedIn do Portal, abordando o papel do advogado como apoio jurídico para garantir a segurança dos negócios para pequenas empresas e StartUps.
Our founding partner, Dr. Leandro Luzone, was invited by the Editorial Analysis Portal to talk about the legal security of small businesses and startups.
His opinion article was shared on the Portals LinkedIn profile, addressing the lawyers role as legal support to ensure business security for small businesses and startups.
More News: