Categoria: Luzone Legal
LUZONE LEGAL TEM NOVO ENDEREÇO NO RIO DE JANEIRO
LUZONE LEGAL HAS A NEW ADDRESS IN RIO DE JANEIRO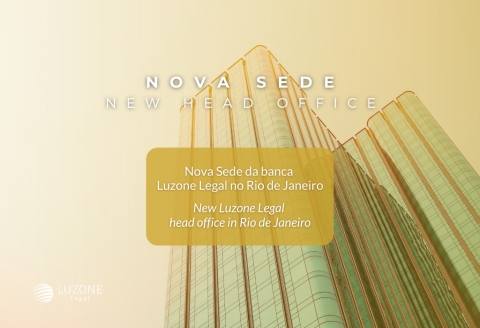 A Luzone Legal está situada em novo endereço no Rio de Janeiro, com o objetivo de trazer mais segurança, acessibilidade e conforto aos clientes, além de possibilitar uma melhor realização dos eventos da banca.
A nova sede, localizada na Barra da Tijuca, Zona Oeste da cidade, no Edifício Le Monde, Torre Toronto 1.000, Sala 306, possui uma estrutura moderna e ampla, para também proporcionar melhores condições de trabalho para seus colaboradores.
O portal Conjur noticiou a mudança de endereço da Luzone Legal. Para ler a notícia na íntegra, clique no link.
LUZONE LEGAL HAS A NEW ADDRESS IN RIO DE JANEIRO
Luzone Legal is located in a new address in Rio de Janeiro, with the objective of bringing more safety, accessibility and comfort to customers, in addition to enabling a better performance of office events.
The new headquarters, located in Barra da Tijuca, West Zone of the city, in the Le Monde Building, Torre Toronto 1.000, Sala 306, has a modern and wide structure, to also provide better working conditions for its employees.
The Conjur portal reported Luzone Legals address change. To read the news in full, click on the link.
More News: