Categoria: Luzone Legal
Equipe da Luzone Advogados em Missão Empresarial em Portugal
Luzone Law Firm team in Business Mission in Portugal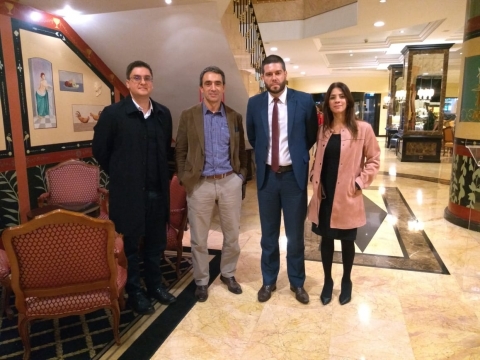 Em recente reunião ocorrida no Hotel Dom Pedro, em Lisboa, Leandro Luzone e Bianca Pimentel, da equipe Luzone Advogados, trataram do programa de investimento Portugal 2020, com parceiros especializados nos fundos de investimento da União Europeia, e clientes que desejam investir no referido país.
O programa Portugal 2020 concede financiamento governamental para negócios e investimentos no país, devendo o interessado se candidatar para que seu projeto seja analisado pelas autoridades governamentais até a aprovação final do financiamento.
In a recent meeting at the Dom Pedro Hotel in Lisbon, Leandro Luzone and Bianca Pimentel of the Luzone Law Firm team, discussed the Portugal 2020 investment program, with partners applied in the European Union's investment funds, and clients wishing to invest in the country .
The Portugal 2020 program provides government funding for business and investment in the country and should contribute to having its project analyzed throughout the year.
More News: