Categoria: Luzone Legal
Dr. Leandro Luzone conduz Cerimônia de Premiação em Segurança do IADC Brazil Chapter
Dr. Leandro Luzone conducts IADC Brazil Chapter Safety Award Ceremony
Por: Luzone Advogados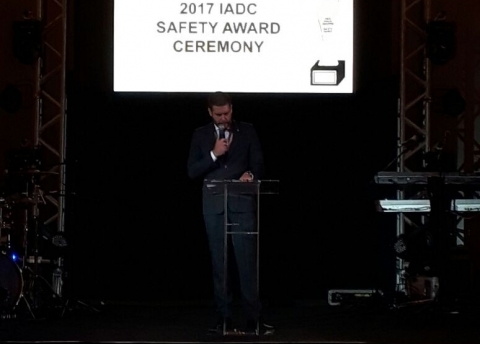 Foto: IADC Brazil Chapter
No último dia 02 de dezembro, Dr. Leandro Luzone conduziu a Cerimônia de Premiação em Segurança do IADC Brazil Chapter, associação de empresas de perfuração de petróleo na qual ele é Secretário Executivo no Brasil.
A cerimônia tem como objetivo premiar os gerentes de plataformas e FPSO's por terem atingido os elevados padrãos de segurança estabelecidos pelo IADC.
On the last December 2nd, Dr. Leandro Luzone conducted the IADC Brazil Chapter Safety Award Ceremony, an association of drilling contractors oil companies in which he is the Executive Secretary in Brazil.
The ceremony aims to reward rigs and FPSO managers for having achieved the high safety standards established by the IADC.
More News: