Categoria: Luzone Legal
Canal Inter TV, Rede Globo, entrevista Dr. Leandro Luzone
Canal Inter TV, Rede Globo, interviews Dr. Leandro Luzone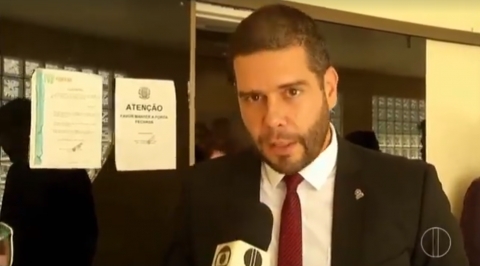 O Advogado Dr. Leandro Luzone, fundador da Luzone Advogados, volta a falar sobre o Repetro e o Projeto de Lei da ALERJ, dessa vez em entrevista para o canal RJ Inter TV.
A entrevista foi concedida na Câmara de Vereadores de Rio das Ostras durante a audiência pública que discutiu o projeto de lei da ALERJ que pretende alterar o regime aduaneiro do Repetro no Estado do Rio.
The Attorney Dr. Leandro Luzone, founder of Luzone Advogados, speaks again about the Repetro and the ALERJ Bill, this time in an interview for the RJ Inter TV channel.
The interview was granted in the City Council of Rio das Ostras during the public hearing that discussed the ALERJ bill that intends to change the regime of Repetro in the State of Rio.
Check the interview in the link below:
https://www.linkedin.com/feed/update/urn:li:activity:6390230363066630144
More News: