Categoria: Luzone Legal
Luzone Legal is highlighted for its legal practice in Portugal
Luzone Legal é destaque por sua atuação jurídica em Portugal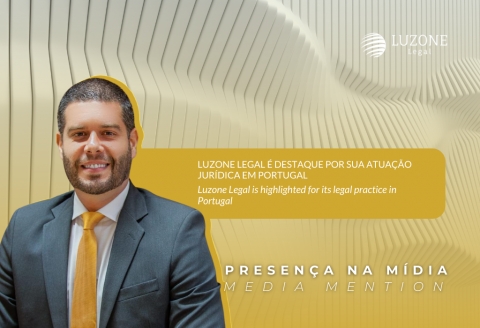 In a recent news item published by the program Empresários de Sucesso, of Band News, from São Paulo, Luzone Legal was highlighted by the expansion of its legal practice to Portugal.
As highlighted by the program, Brazilian lawyers and offices with a branch in Portugal are highly sought after in Portuguese lands, further increasing the exchange of business and knowledge between both countries.
In Portugal, Luzone Legal is strategically located in the Porto region, where Portuguese lawyers linked to the law firm can assist companies and entrepreneurs from all over the country.
To check the news in full, visit: https://empresariosdesucessolive.tv/noticias-detalhes?id=2358
Luzone Legal é destaque por sua atuação jurídica em Portugal
Em recente notícia veiculada pelo programa Empresários de Sucesso, da Band News, de São Paulo, o escritório Luzone Legal foi destaque pela expansão de sua atuação jurídica para Portugal.
Conforme destacou o programa, os advogados e escritórios brasileiros com filial em Portugal são muito procurados em terras lusitanas, aumentando ainda mais o intercâmbio de negócios e de conhecimento entre ambos os países.
Em Portugal, a Luzone Legal está estrategicamente localizada na região do Porto, onde os advogados portugueses vinculados ao escritório podem atender as empresas e empresários de todo o país.
Para conferir a notícia na íntegra, acesse: https://empresariosdesucessolive.tv/noticias-detalhes?id=2358
More News: