Categoria: Luzone Legal
Dr. Leandro Luzone recebe prêmio de Cidadão Honorário da cidade de Macaé
Dr. Leandro Luzone receives Honorary Citizen Award from the city of Macaé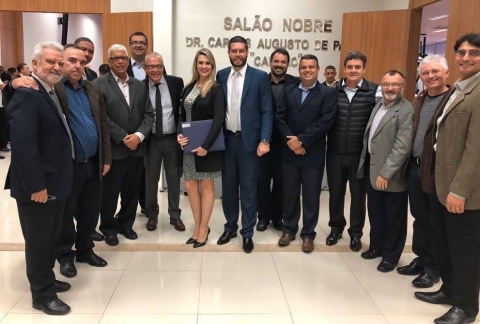 No dia 29 de julho, Dr. Leandro Luzone, recebeu, junto a outros homenageados, o título de Cidadão Honorário da cidade de Macaé, na pessoa do vereador Maxwell Vaz.
A honraria tem como objetivo homenagear personalidades que contribuíram com ações e iniciativas relevantes para o desenvolvimento da cidade.
Last Sunday, July 29, Dr. Leandro Luzone, received, with other honorees, the title of Honorary Citizen of the city of Macaé, in the person of the councilman Maxwell Vaz.
The title aims to honor personalities who have contributed to actions and initiatives that were relevant to the
More News: