Categoria: Luzone Legal
Dr. Leandro Luzone participou do Podcast Empresários de Sucesso
Dr. Leandro Luzone participated in the Empresários de Sucesso Podcast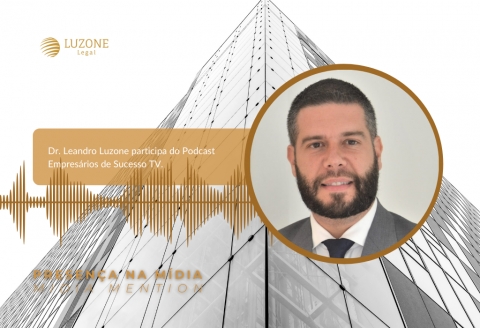 O Podcast Empresários de Sucesso convidou nosso advogado fundador Dr. Leandro Luzone para bate papo sobre a fundação do escritório, desafios da advocacia moderna, dicas sobre expansão internacional para empresas, bem como os diferenciais da banca Luzone Legal.
Para conferir na íntegra, acesse através do link.
The Podcast Empresários de Sucesso invited our fouding lawyer, Dr. Leandro Luzone, to chat about the fouding of the firm, challenges of modern law, tips on internacional expansion for companies, as well as the differences of Luzone Legal.
To check in full, access through the link.
More News: