Categoria: Luzone Legal
Dra. Lorena Leal participa do primeiro episódio do quadro Luzone Legal Topics
Dra. Lorena Leal participates in the first episode of Luzone Legal Topics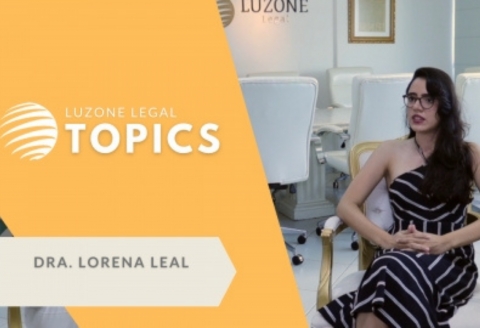 Estreando o nosso novo quadro Leandro Luzone Topics, a Dra. Lorena Leal, advogada trabalhista da banca Luzone Legal, abordou o tema da Lei Geral de Proteção de Dados e suas implicações nas relações trabalhistas para o mundo empresarial.
No bate papo, abordamos as principais adequações que os empresários deverão fazer para estarem em concordância com as mudanças trazidas pela lei, bem como as consequências da não aplicação da mesma.
Para assitir na integra, acesse o nosso canal no Youtube.
Debuting our new Luzone Legal Topics framework, Dra. Lorena Leal, labor lawyer at Luzone LEgal, addressed the topic of the General Data Protection Law and its implications in labor relations for the business world.
In the conversation, we address the main adjustments that entrepreneurs must make to be in agreement with the changes brought by the law, as well as the consequences of not applying it.
To watch it in full, access our Youtube channel.
More News: